Preparation and serving
I Cucinieri
Bowl

Ø cm 17,5 - L 1,3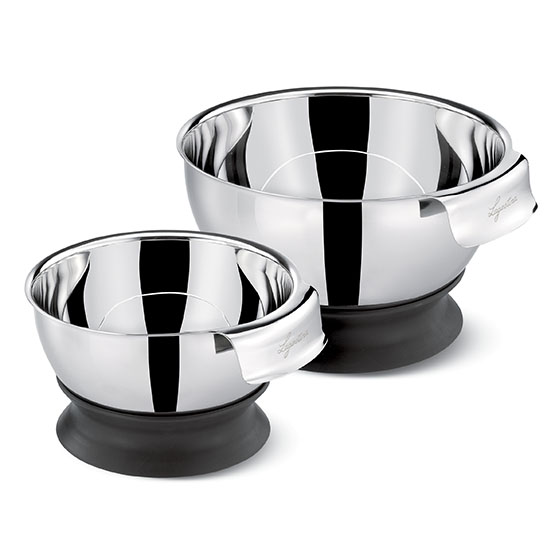 ---

2 year guarantee*
*Against material and manufacturing defects
---
RANGE

Ø cm 21 - L 2,6
---
LINE

Vertical utensil rack

Vertical peeler

Utensil bar

Turner

Spaghetti tongs

SMALL WHISK

SMALL SILICONE SPATULA

Small ladle

Skimmer

Sieve

Serving Spoon

Scissors

Salade server set

Poultry shears

Potato peeler

Pizza wheel

Pizza turner knife

Peeler

Pastry cutter

Pasta fork

Nylon tongs

Mincing knife

Mellon baller

Meat pounder

Lemon zester

LADLE

Inox and nylon tongs

Ice-cream scoop

Gravy ladle

Grater

Garlic press

Funnel

Frying mesh strainer

Four sided grater

Fork

Cone shaped sieve

Cap opener

Can opener

Cake server

Brusk with silicone bristles

Brush

Bottle opener

BIG WHISK

BIG SILICONE SPATULA

Automatic ice-cream scoop

Apple corer

Skimmer inox/nylon

Serving spoon inox/nylon

Potato masher inox

Pasta fork inox/nylon

Nut cracker inox

Ladle inox/nylon
Cork screw

Inox tongs

Soft cheese knife

Potato masher

Spoon rest

Small turner

BOWL

Big turner
SHOW ALL
CLOSE
---
TECHNOLOGIES

Manicature
Ampia impugnatura per una presa sicura.

Base
Ciotole per mixare in acciaio con base separata, che permette di inclinare la ciotola per agevolare la mescolatura dell'impasto.
---
---
---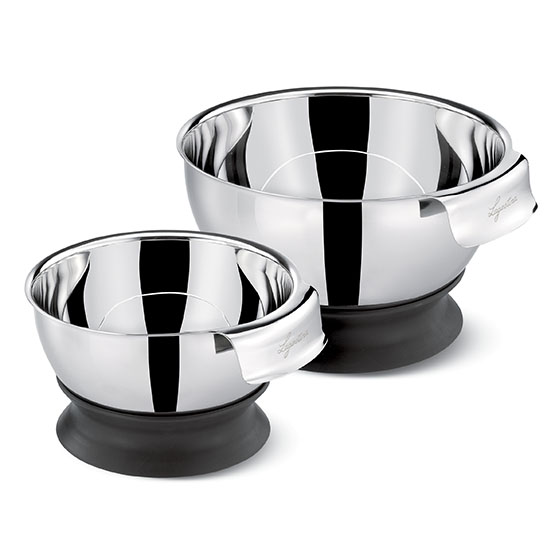 Professional, handy and practical, an ideal help in the kitchen, they are suited to make all recipes. There are 74 I CUCINIERI fitted with ergonomically shaped handles, which makes them even more conveniently handled, and are made in 18/10 steel to assure resistance and durability.
---