Pressure Cookers
Novia® Vitamin
Pressure Cooker

Ø cm 22 - L 5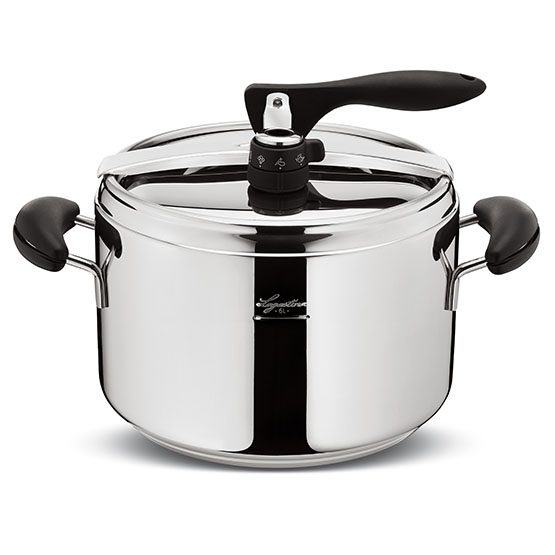 ---





25 year guarantee on stainless steel parts**
**Against material and manufacturing defects
---

Basket

Recipebook

Ecodose
---
TECHNOLOGIES

Two-position operating valve
Pressure 1 - Ideal for vegetables and delicate food (up to 35% of the vitamin C is preserved, compared to a traditional casserole). Pressure 2 - Ideal for meat and fish (cooks twice as fast as a traditional casserole).

Leverblock®
Prevents accidental opening until all the steam has been vented from the cooker.

Safety valve
It starts venting excess steam.
---
---
ERGONOMIC HANDLE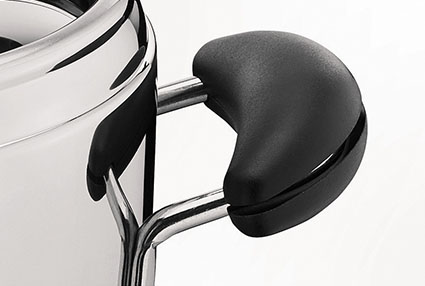 HEAT SOURCES

Plate in vitreous ceramic

Induction heating

Gas

Electric
---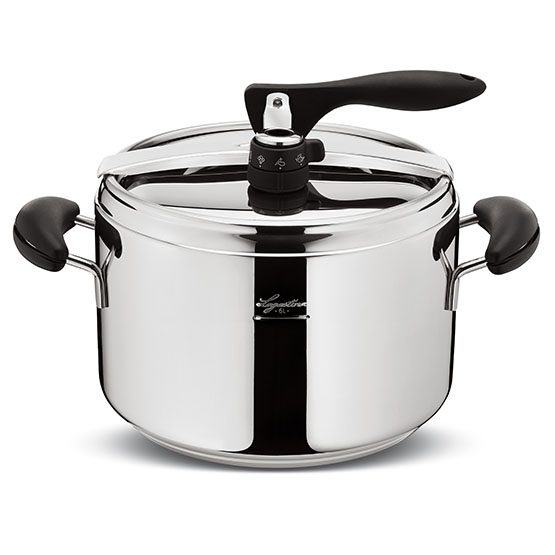 Seductive design and outline, for a great pressure classic with flexible lid. Novia® Vitamin has the LAGOPLAN® base and maximum safety, thanks to the LEVERBLOCK® device that locks the opening handle even with minimal residual internal pressure, preventing accidental opening.
---