Pressure Cookers
Maga® Lagoeasy'up®
Pressure Cooker

Ø cm 22 - 7 L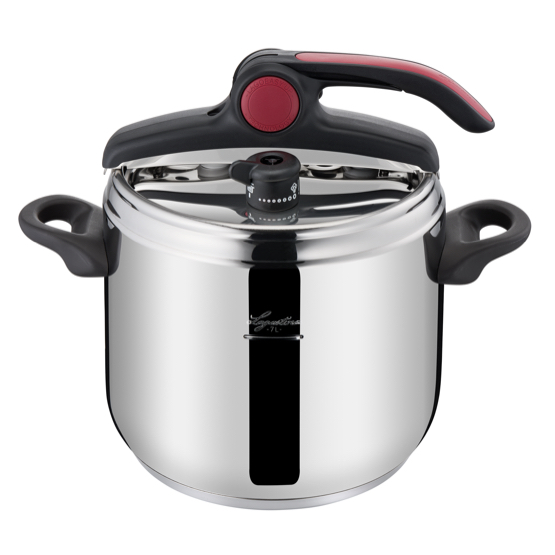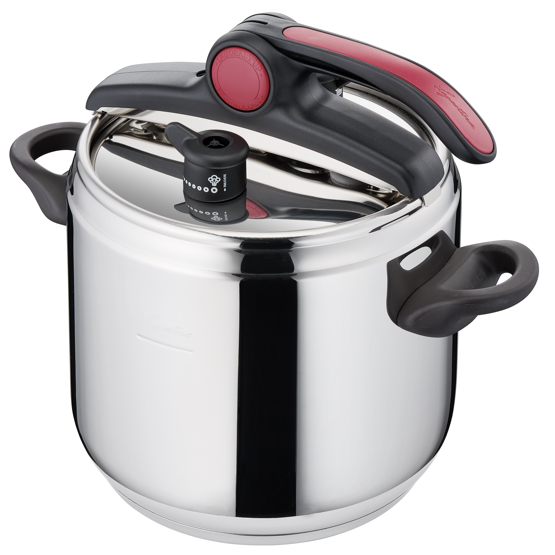 ---





25 year guarantee on stainless steel parts**
**Against material and manufacturing defects
---
TECHNOLOGIES

Control valve
Progressive valve to control steam release speed, limiting emulsion and ensuring stress-free cooking.

Lagoeasy'up® innovative opening technology
Truly ergonomic with up to 2 times easier opening compared to a Lagostina pressure cooker with classic opening.
---
LAGOEASY'UP®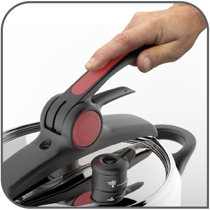 One single movement to open and close: intuitive, smooth and effortless.
---
ERGONOMIC HANDLE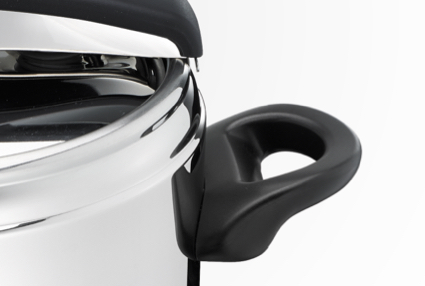 HEAT SOURCES

Plate in vitreous ceramic

Induction heating

Gas

Electric
---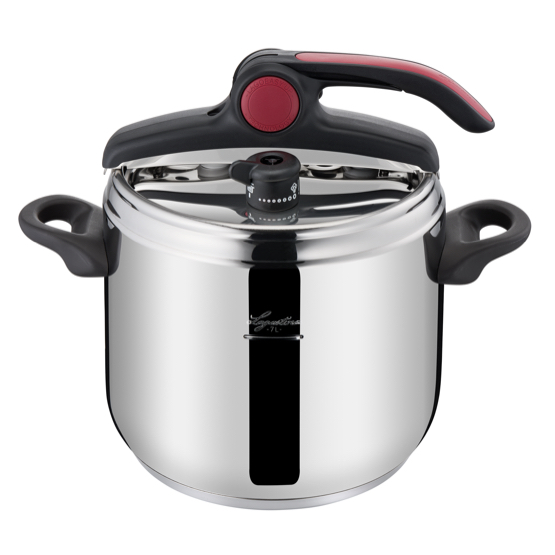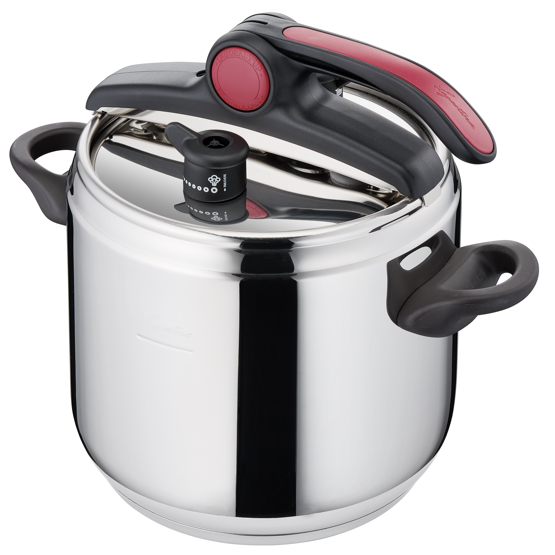 Bring elegance to your kitchen with the Lagostina Novia Lagoeasy'up® pressure cooker, made with the finest Italian craftsmanship and expertise. Crafted from premium materials, it offers the best of Lagostina technology. The patented Lagoeasy'up® opening/closing system provides enhanced ergonomics and ease-of-use, while the Vitamin valve lets you cook vegetables, fruit, meat or fish at the perfect temperature to best preserve their aesthetic and nutritional value.
---