Stainless Steel Pots and Pans
Melodia® Lagofusion®
Saucepan With Lid

Ø cm 14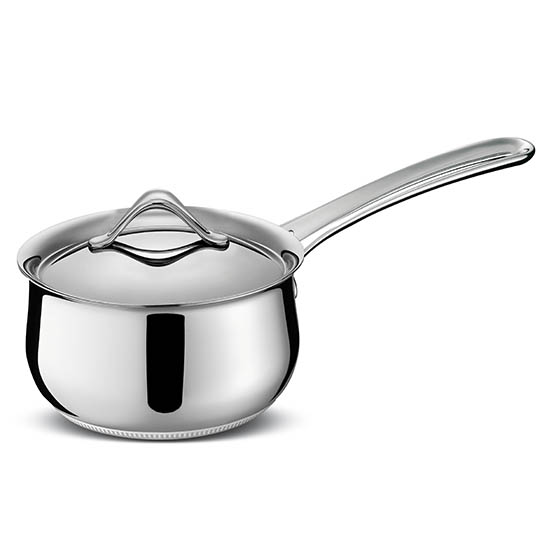 ---



25 year guarantee on stainless steel parts**
**Against material and manufacturing defects
---
---
LINE

Shallow pan

Saucepan with lid

Vegetable steamer

Colander

Shallow pan + lid

Milkpot
Asparagus pot with lid and wire basket

Frypan

Strainer basket

Stockpot with lid

Stewpot with lid
SHOW ALL
CLOSE
---
---
ERGONOMIC HANDLES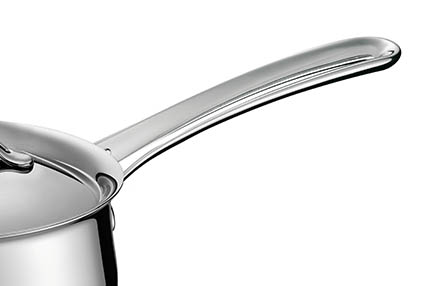 HEAT SOURCES

Plate in vitreous ceramic

Oven

Induction heating

Gas

Electric
---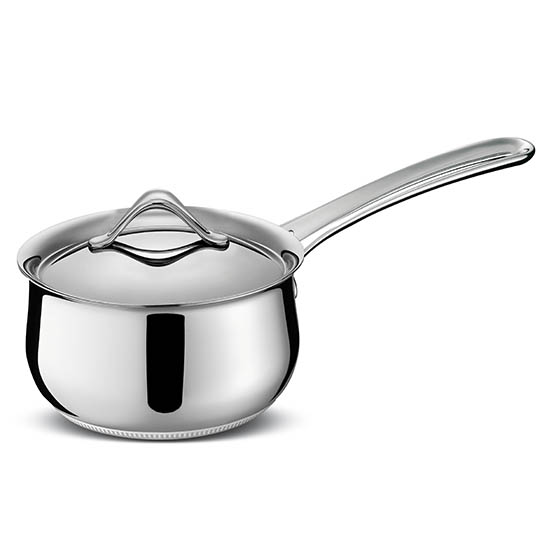 The soft lines of Melodia® Lagosfusion® complement a refined cuisine and its cheerful style is an invitation to conviviality. The extremely high level finishes make it a unique product to be used in the kitchen and brought to the table.
Lid with internal countersinking. The lid rests on the inner edge, facilitating steam venting.
Ladle support knob. The handle-shaped knob can also hold a ladle.
---