Linea Patrimonio®
Set Polenta Minestrone
Set Polenta / Minestrone

Ø cm 24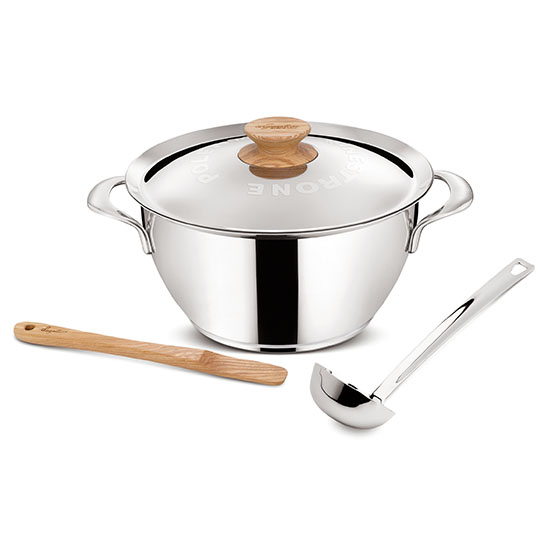 ---



25 year guarantee on stainless steel parts**
**Against material and manufacturing defects
---

ladle

ladle
---
SHOW ALL
CLOSE
---
TECHNOLOGIES

Lagoplan® base
High thickness, 3-layer Steel-Aluminium-Steel base. The casting of 2 metals creates total integration of the base with the body of the pot, assuring optimal heat distribution along the entire surface.
---
---
LID DOUBLE WALL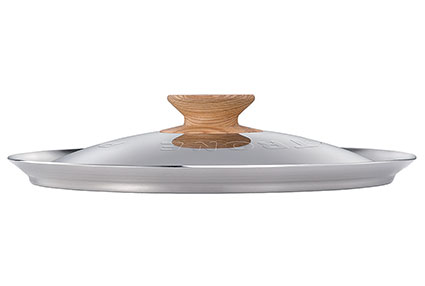 HEAT SOURCES

Plate in vitreous ceramic

Oven

Induction heating

Gas

Electric
---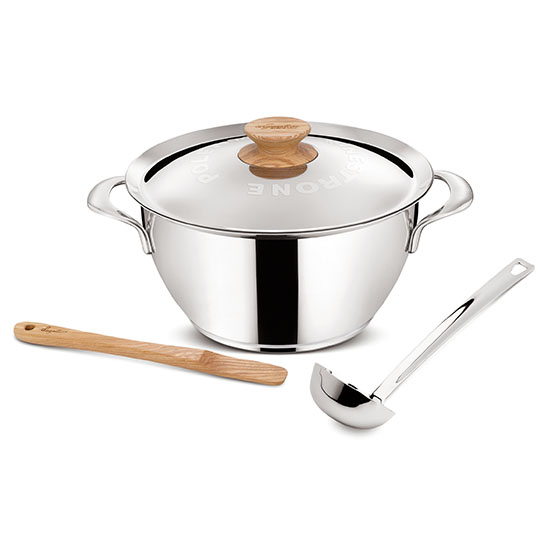 The Patrimonio Range provides the ideal instruments for cooking the dishes most loved by Italians. The right support for every dish, for cookery lovers with an eye for detail.
Perfect for cooking soups and stews. Polished exterior. With a polenta utensil made from ash wood and a steel ladle.
Minestrone is one of the essential dishes in tasty and epicurean Italian cuisine. It incorporates a wide variety of ingredients, bringing out their flavours to create an exceptionally rich dish. The first image that pops into an Italian's head when you say the word «Polenta» is the copper pot simmering on the fire, and grandma stirring the polenta with her wooden stirrer.
The Minestrone & Polenta Set is a very high-quality item designed to prepare minestrone and polenta. Particularly popular in mountain regions, polenta is a typical dish from the north of Italy which has made a big comeback on the most prestigious tables.
The Set has double-walled lid to keep the heat in. With screen printing and an ash wood knob.
---